Categories:
Other Brands
Blanca Padilla flaunts some skin on the January 17th, 2018 cover of Grazia Italy. Captured by Matias Indjic, the Spanish beauty wears a striped crepe de chine jacket and skirt from Givenchy. Inside the magazine, Blanca poses in simply chic fashions. Stylist Alessandra Rodino selects glam pieces from labels such as Dior, Kenzo and Fendi for the brunette to wear.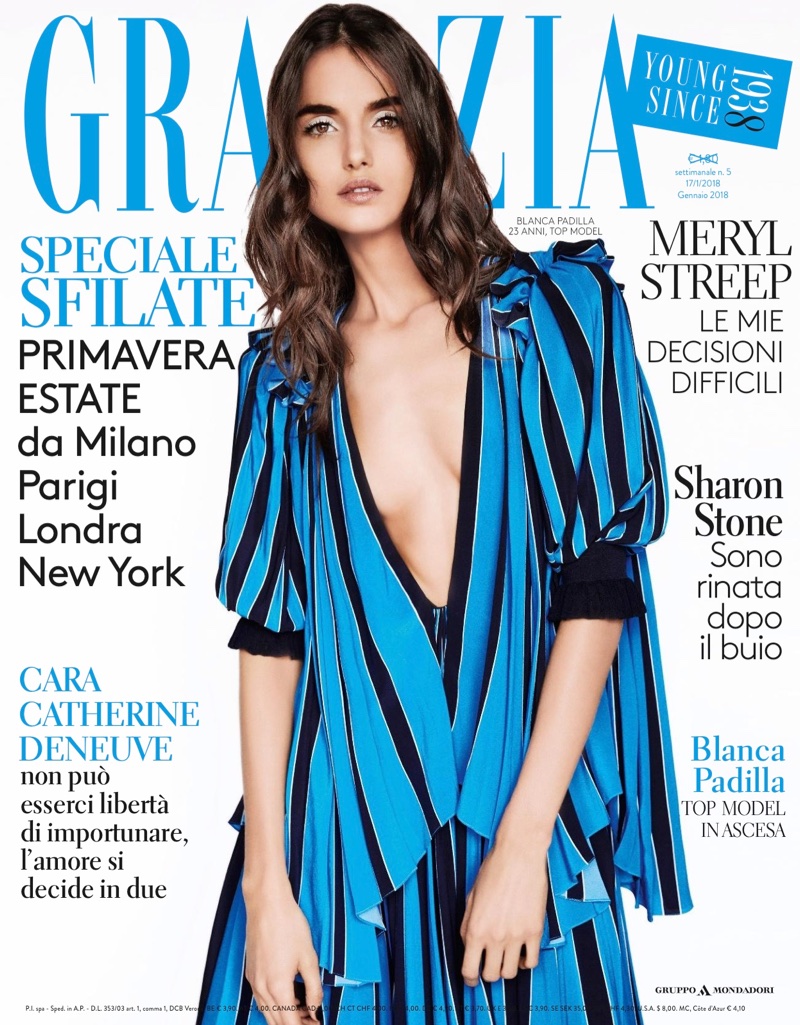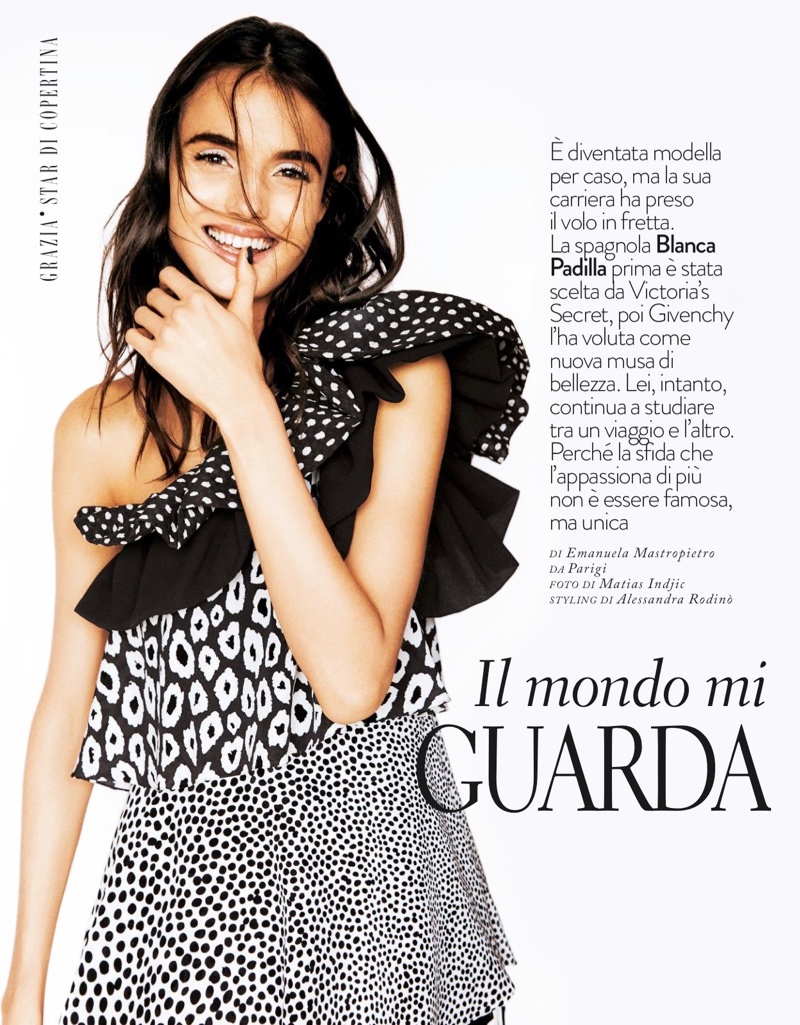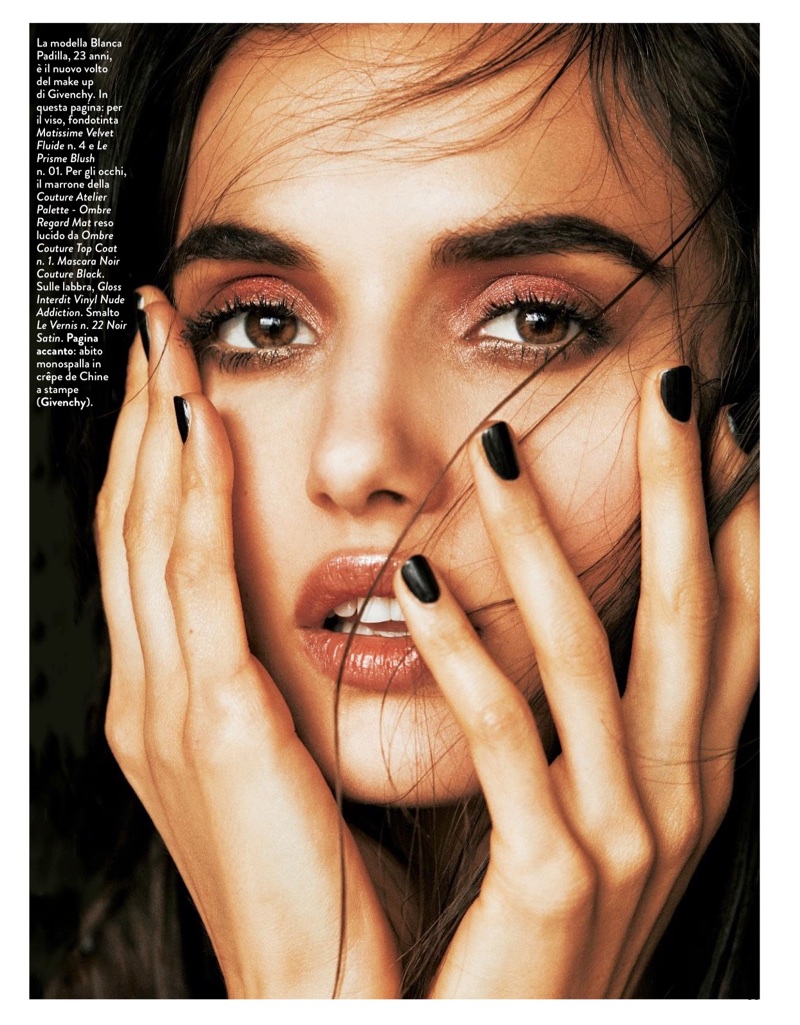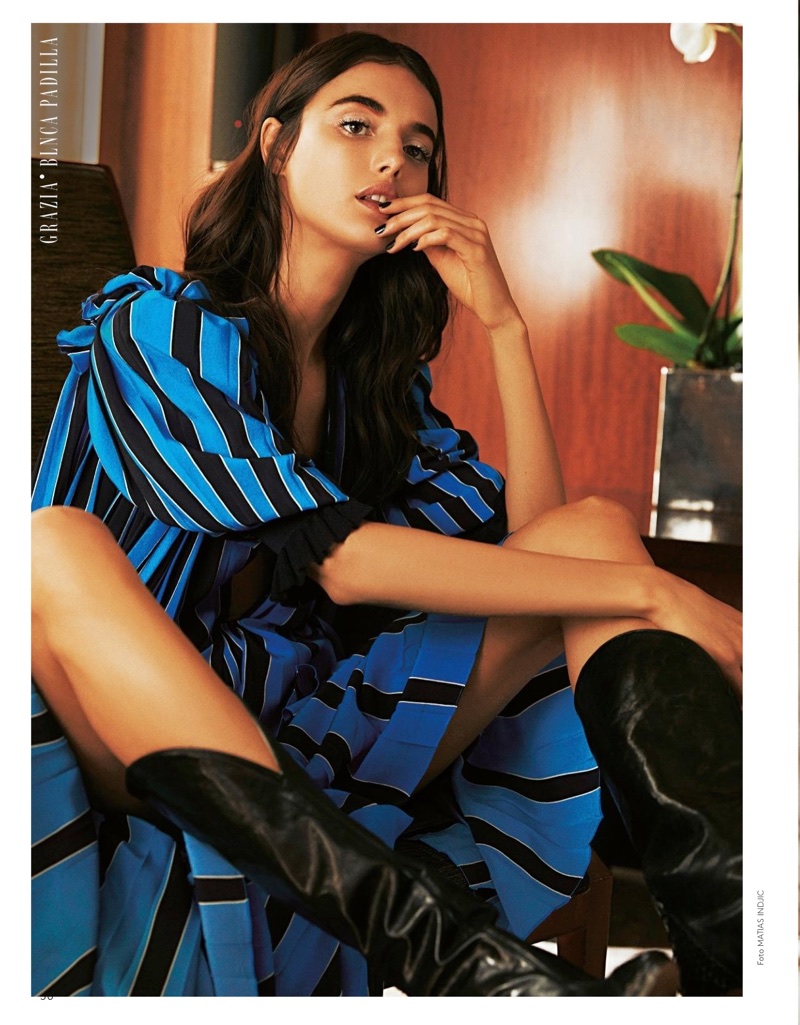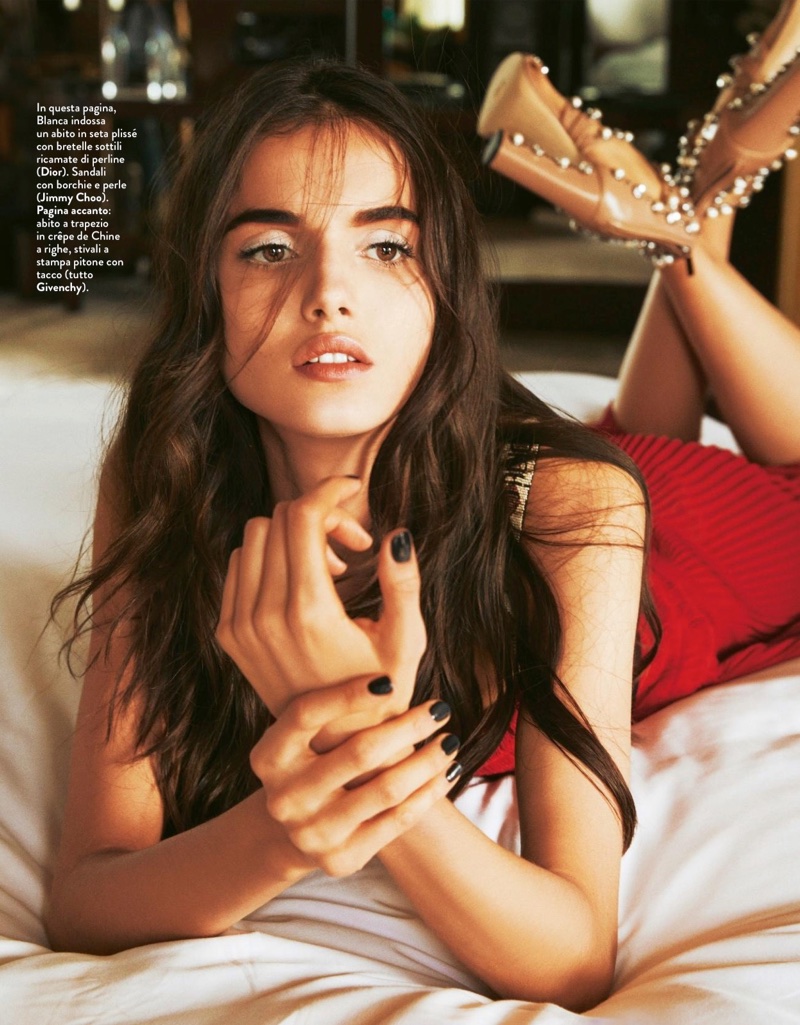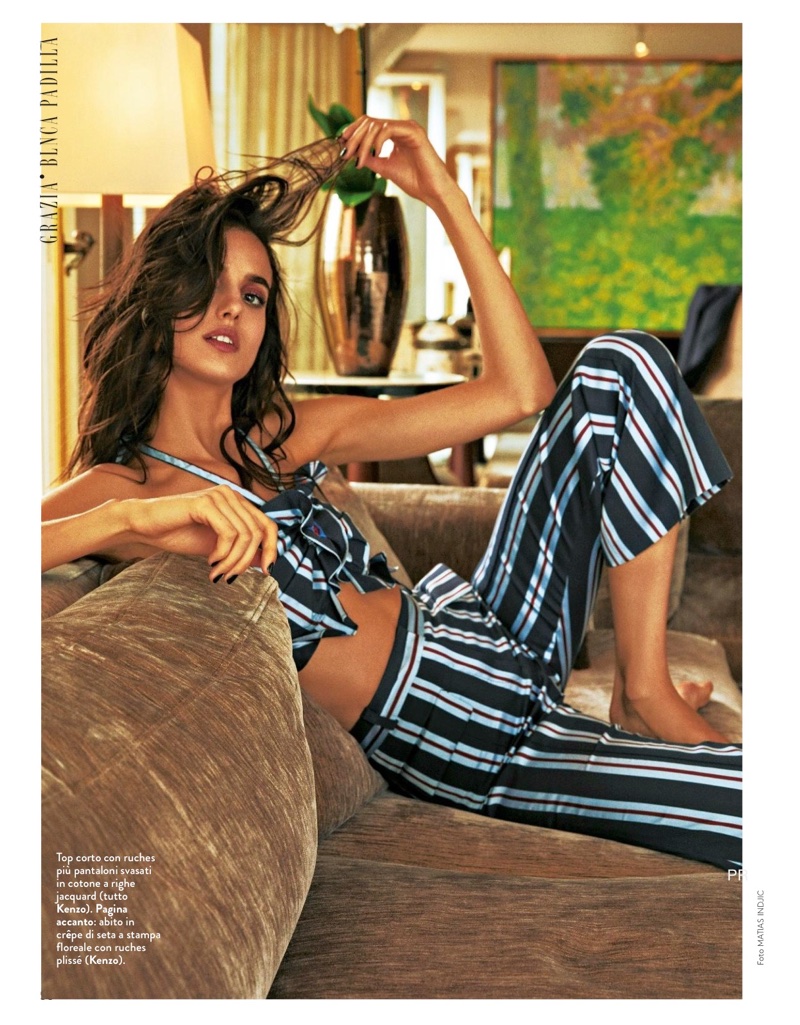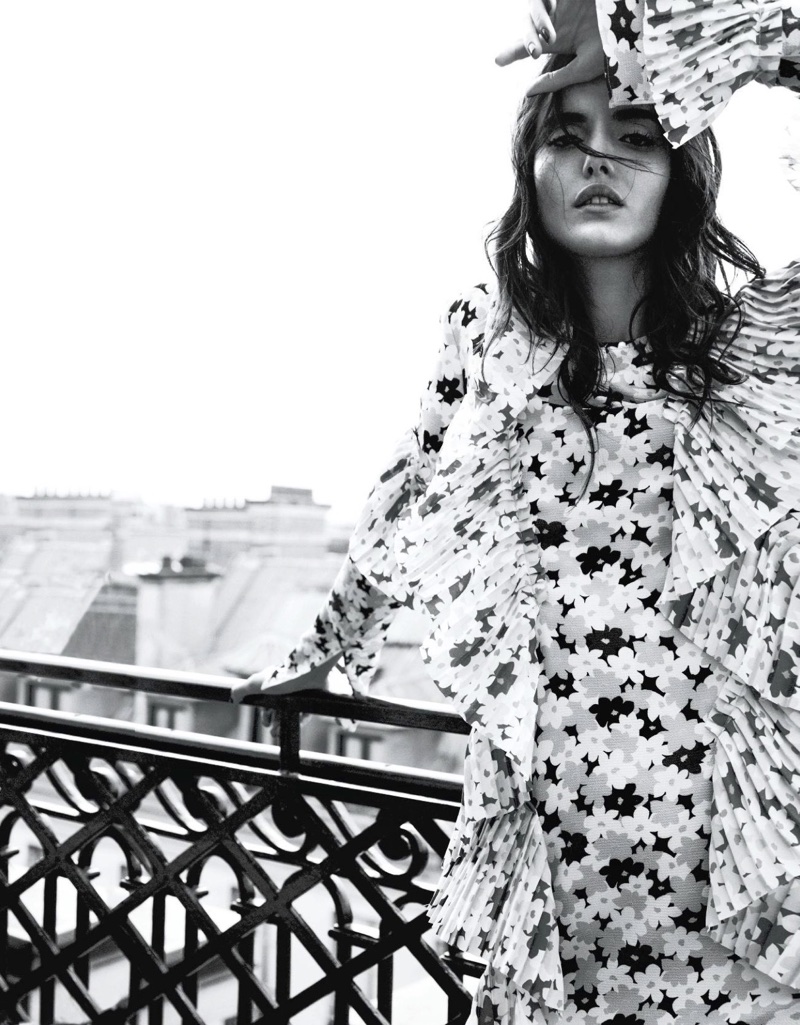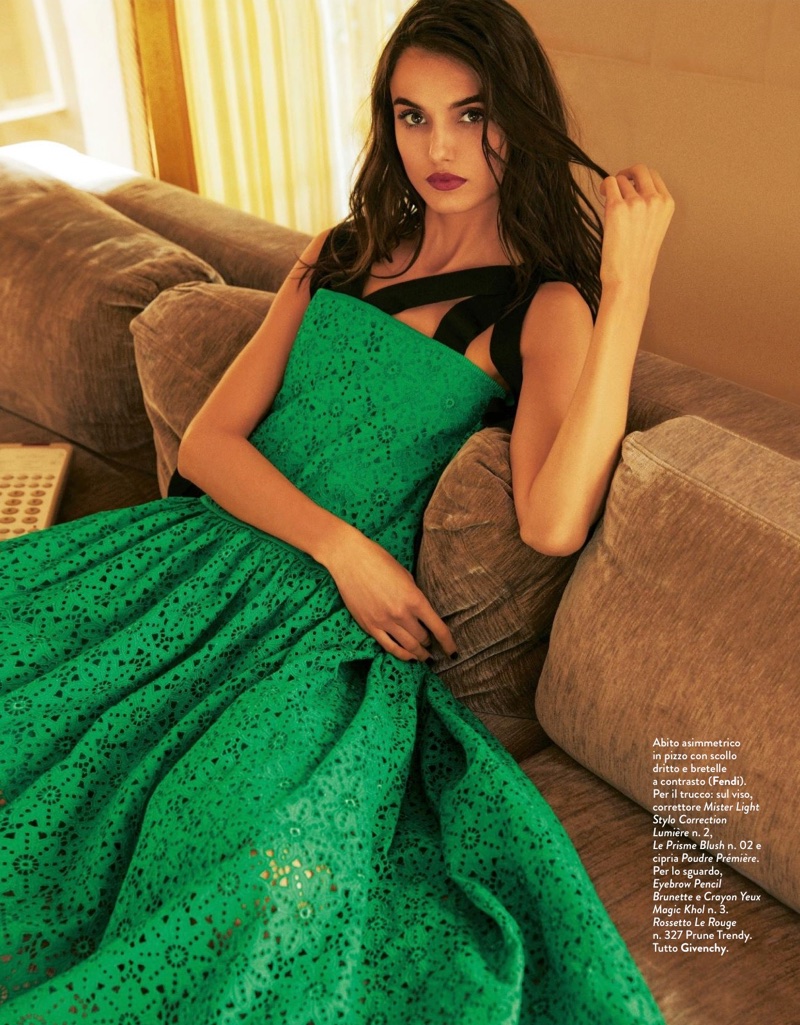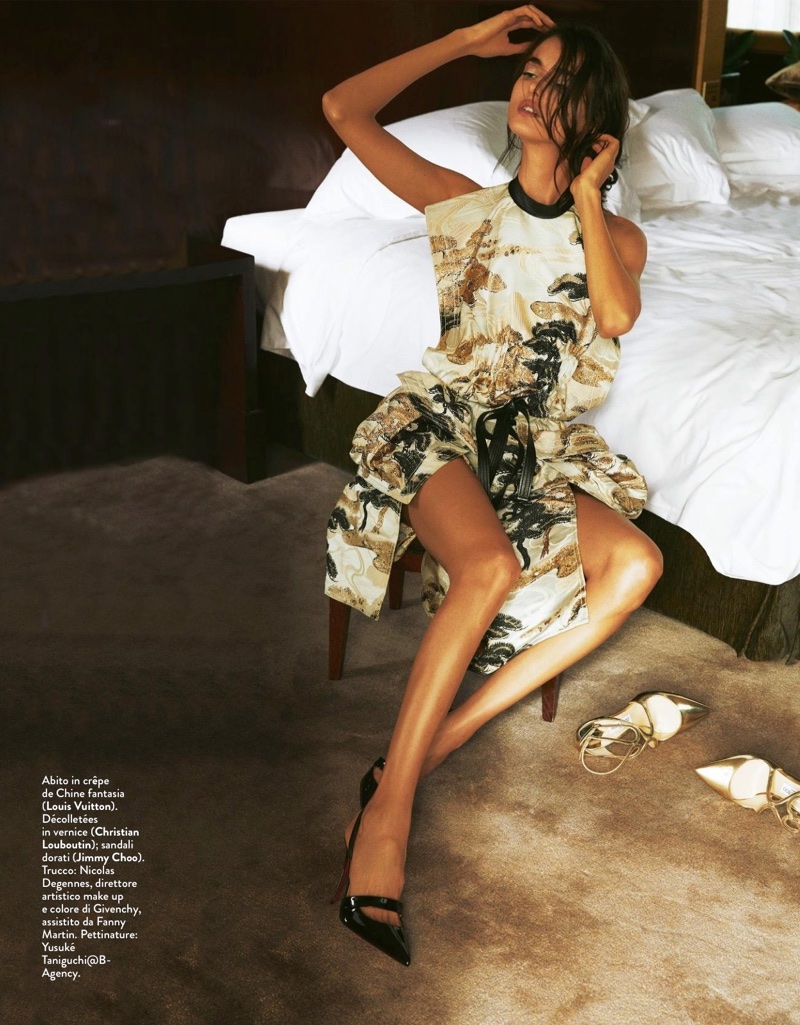 comnum(0) tbcount(0) tbcount(336)
Categories:
Other Brands
Last year Dior introduced a new series of modern handbags that replaces the old classics. The Diorevolution Pouch (Dior + Evolution, the name already explains itself) is one of them. However, the Diorevolution consists more than just a pouch bag, there is also a shoulder bag version, a handle flap bag version and Croisiere WOC version.
The Design
In the past, there weren't much classic handbags that were designed to boost itself. What we mean by that is that there weren't much handbags crafted with an oversized logo crafted on the front. But the Diorevolution is made with a big DIOR letter on the front, now nobody misses that it's a creation of Dior.
The DIOR logo is actually crafted on the slot handclasp. You can slip your hand through it and carry it with ease. The Diorevolution Pouch is really a clutch because it doesn't come with a leather strap.
Most of Diorevolution Bags are made in solid colors, minimalistic design (except for the logo) and in aged gold hardware. It's a simple, bragging handbag.
The Interior
The interior of this bag is quite easy. If you open the flap, you will find one compartment to store all your evening essentials.
The Prices And Sizes
Measuring 22.5 x 14.5 x 6.5 cm, priced at €1800 EUR, £1650 GBP, 2800000 WON via Dior boutiques.
More Images And Colors
comnum(0) tbcount(0) tbcount(348)
Categories:
Other Brands
Denisa Kucik heads to the canals of Venice, Italy, for an editorial in the January 2018 issue of Glamour Mexico. Captured by Enrique Vega, the brunette beauty poses in glamorous styles. From glittery tops to striped dresses, Denisa stands out in each shot. Stylist Stacey Cunningham (See Management) dresses the leggy model in the designs of Dolce & Gabbana, Miu Miu, Tory Burch and more.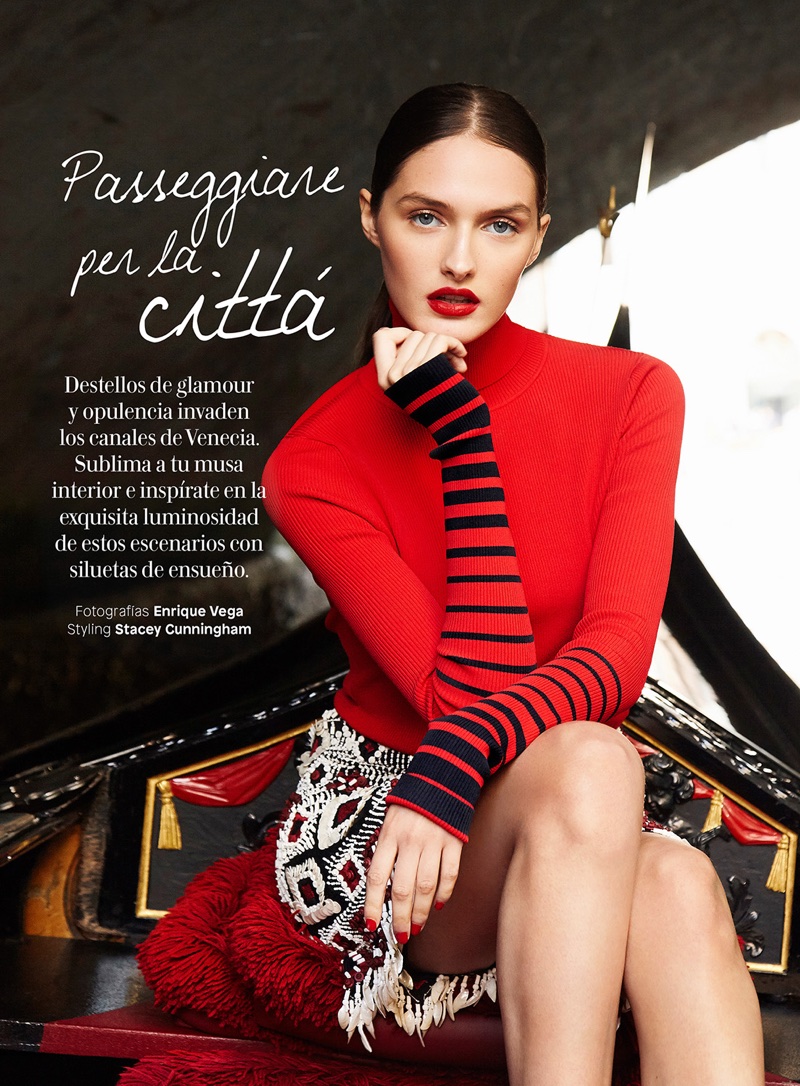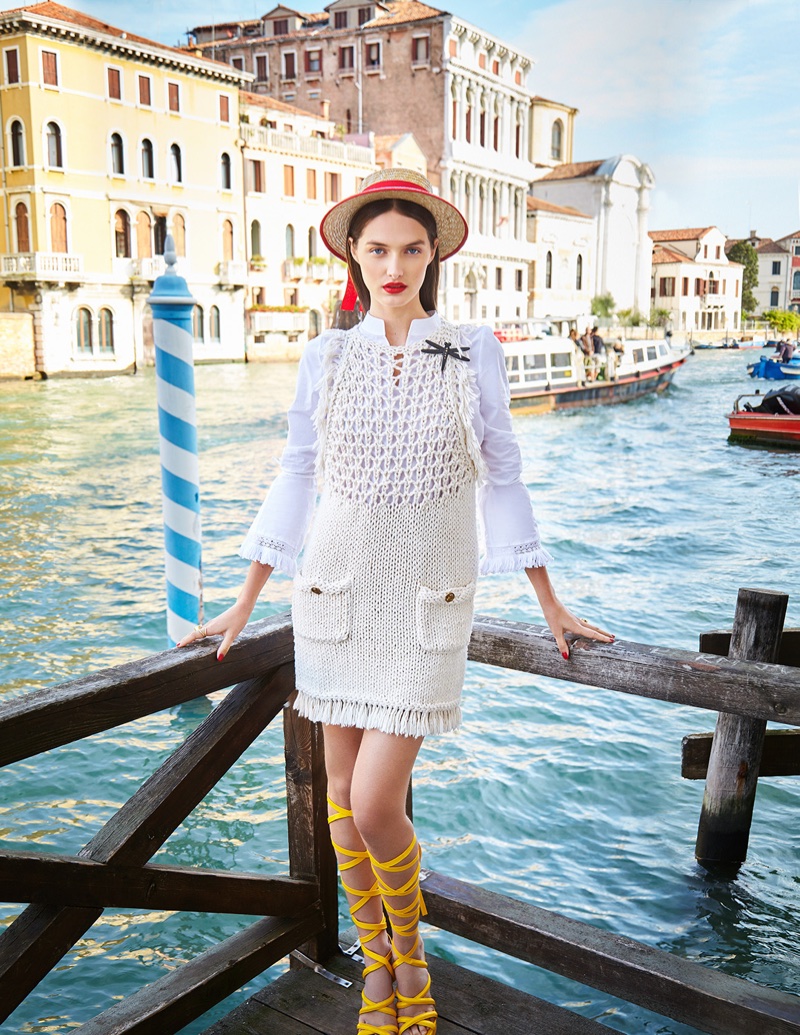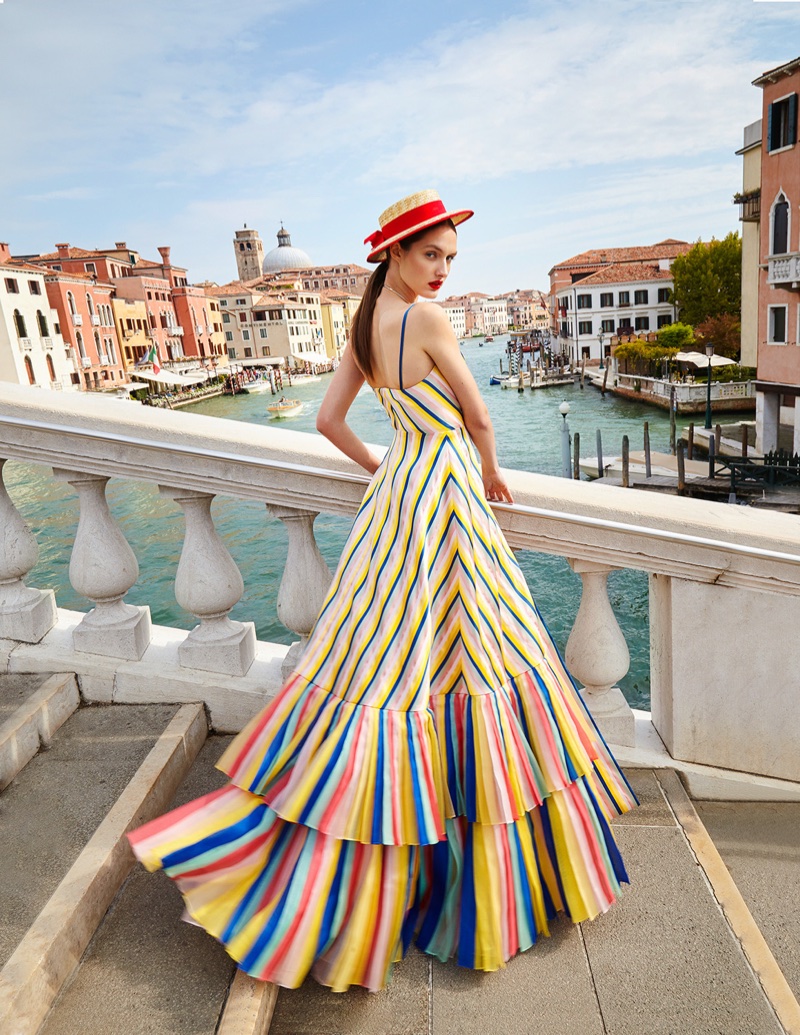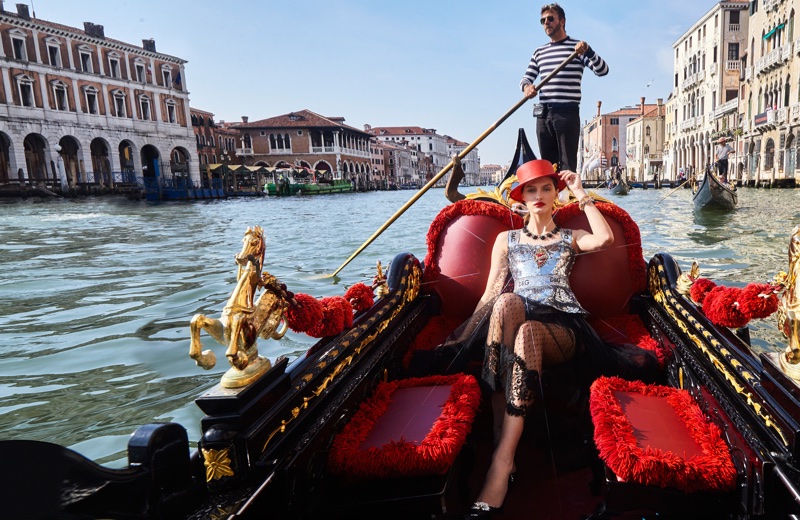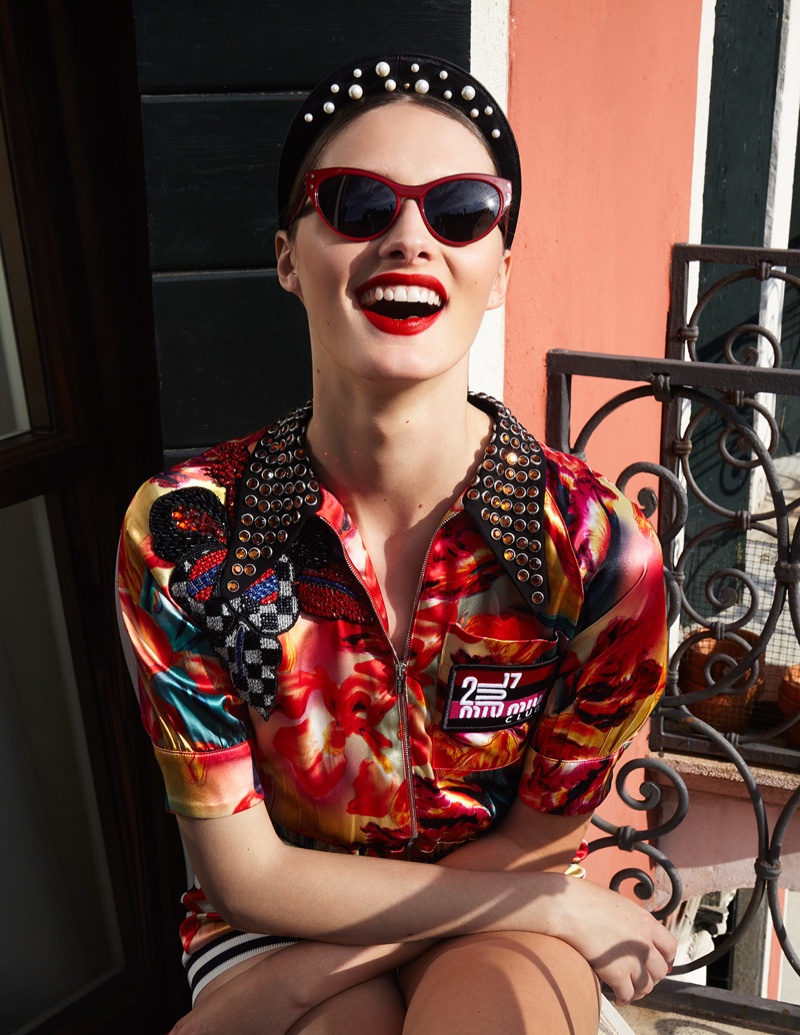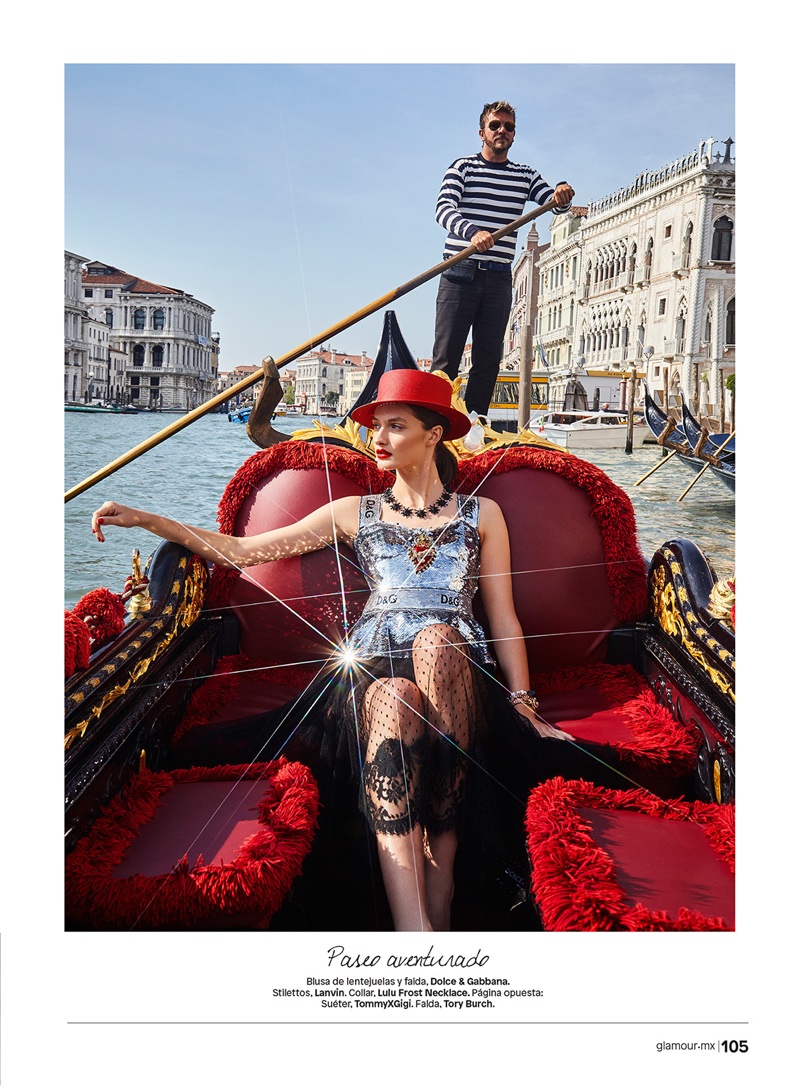 comnum(0) tbcount(0) tbcount(344)
Categories:
Other Brands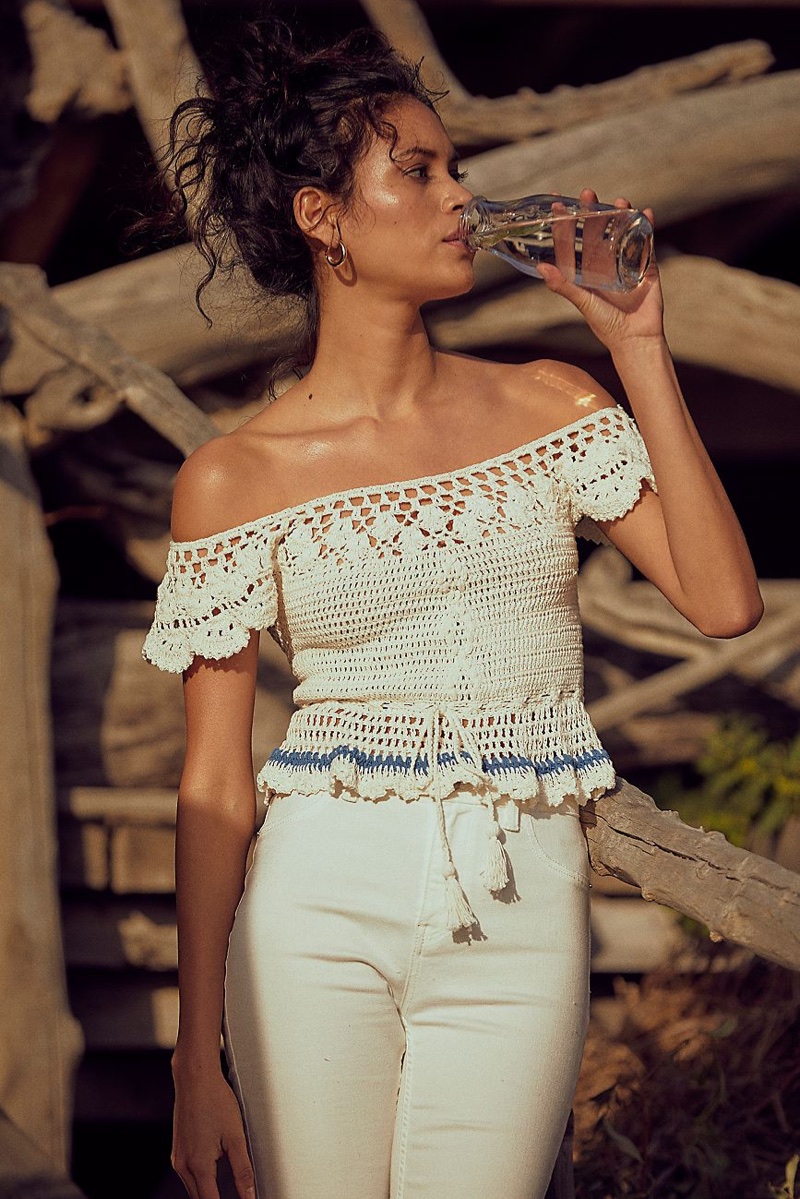 Cleobella 'Sarah' Top and Free People Long and Lean Jegging
Say hello to beach season with the new arrivals from Free People. The American fashion retailer offers up sunny resort 2018 styles with a new trend guide. Called 'Pretty Practical', the fashion shoot focuses on utility dressing with feminine accents. From off-the-shoulder blouses to wide-leg pants and mini skirts, these pieces will fit perfectly in your vacation wardrobe.
Related: Cozy Chic | 8 Winter Looks From Free People
FREE PEOPLE BEACH OUTFITS FOR RESORT 2018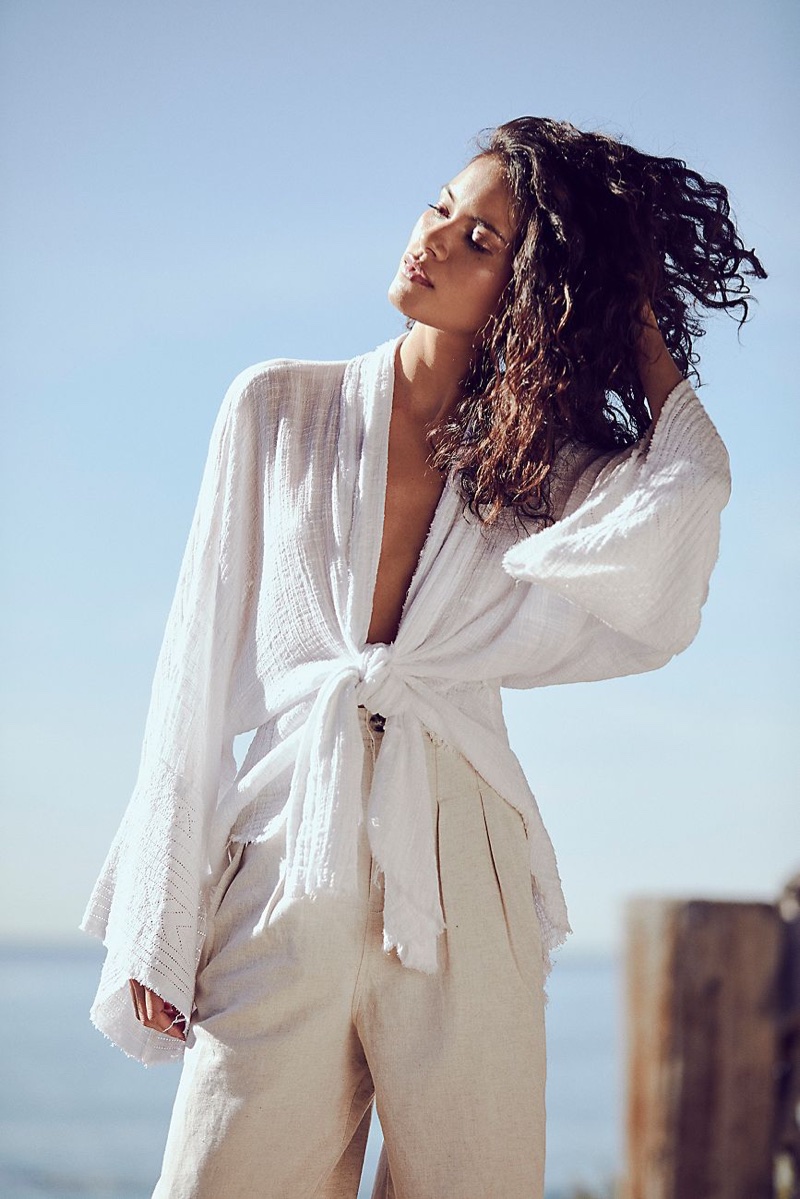 FP One Tie Wrap Kimono and Free People 'River Winds' Pleated Pant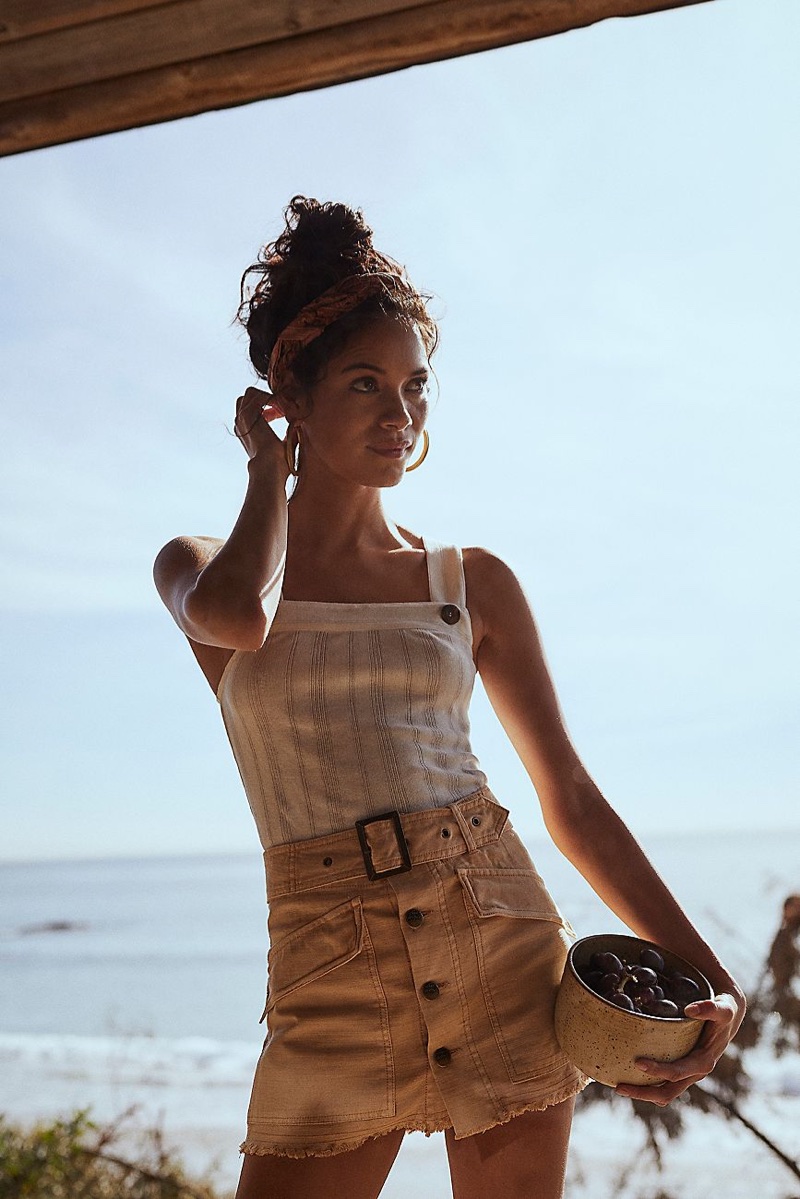 FP Beach 'Daisy' Tank and Free People 'Hanging On Tight' Mini Skirt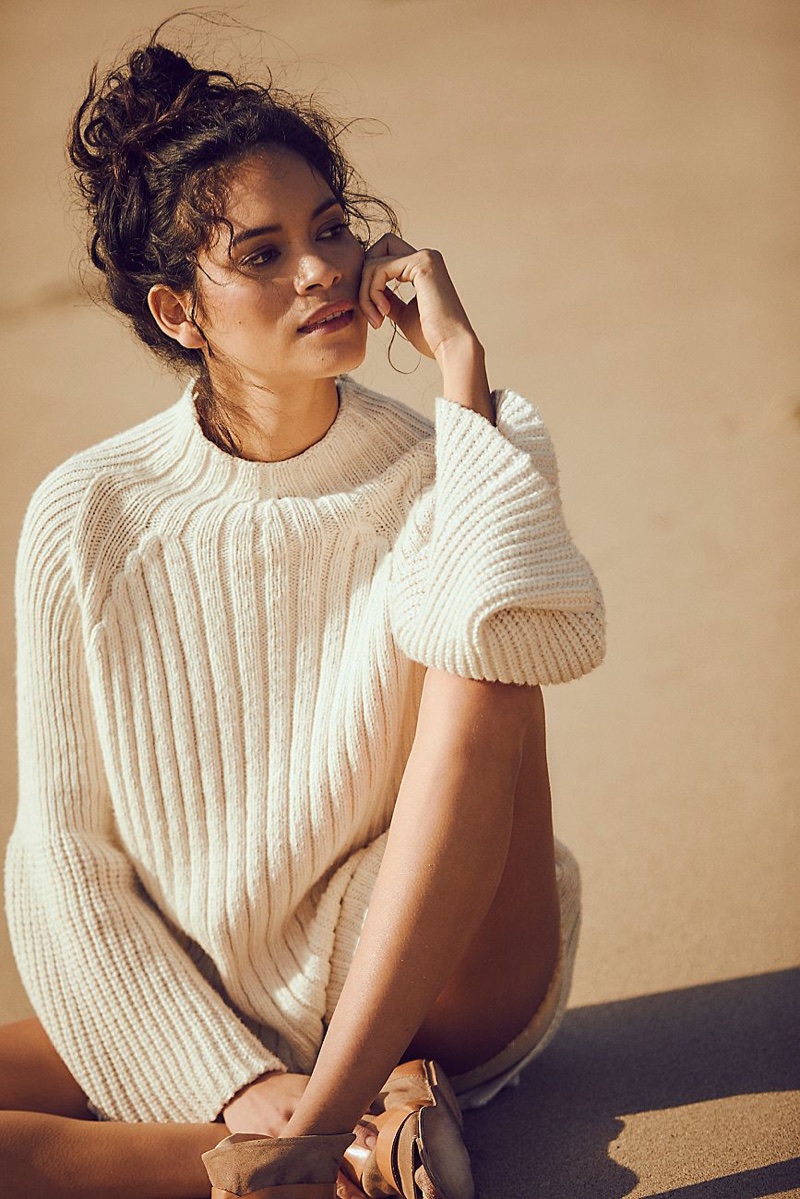 Free People 'Begin Again' Mock Neck Sweater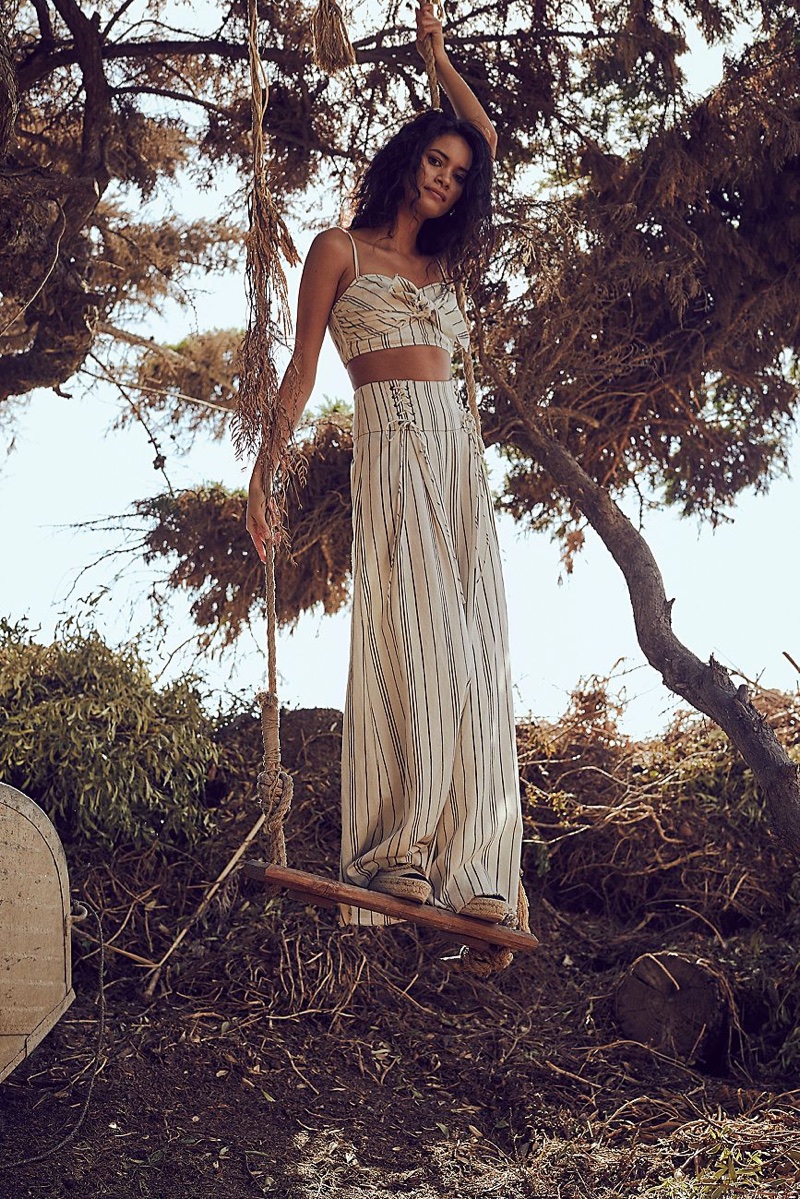 FP One 'Bette' Set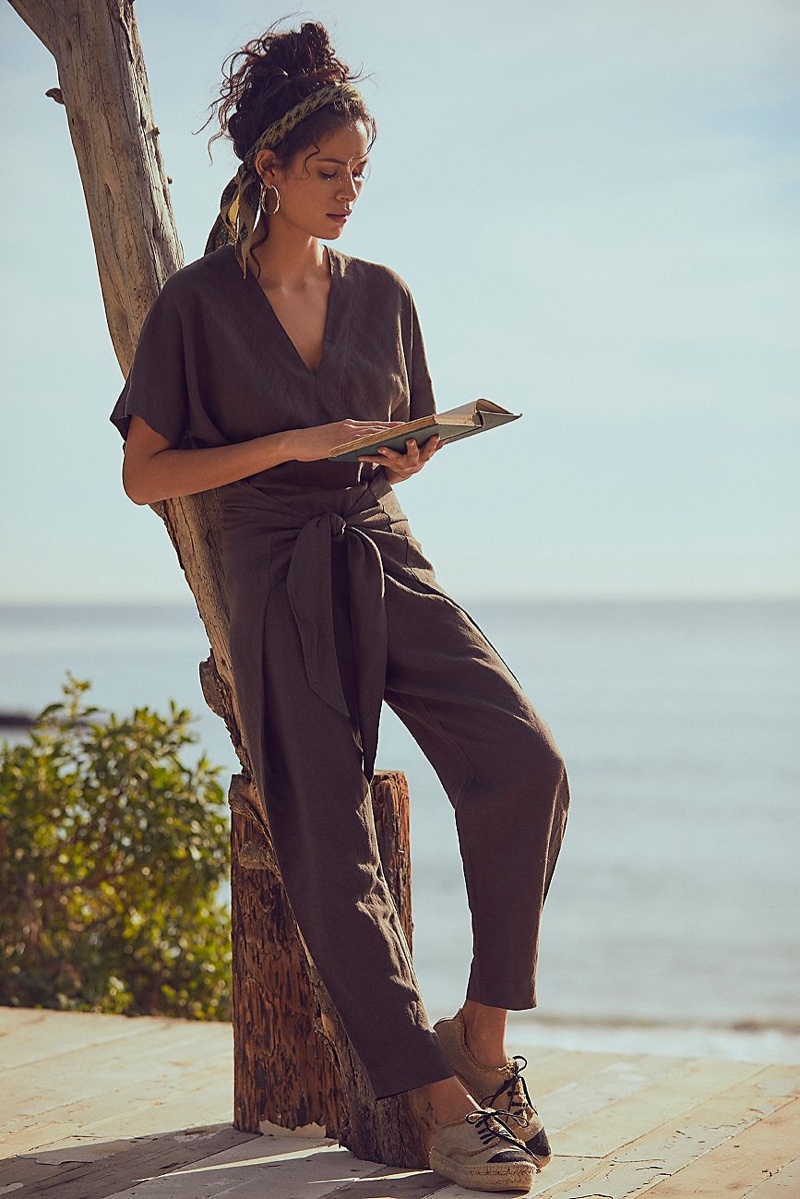 Free People 'Shining Sun' One Piece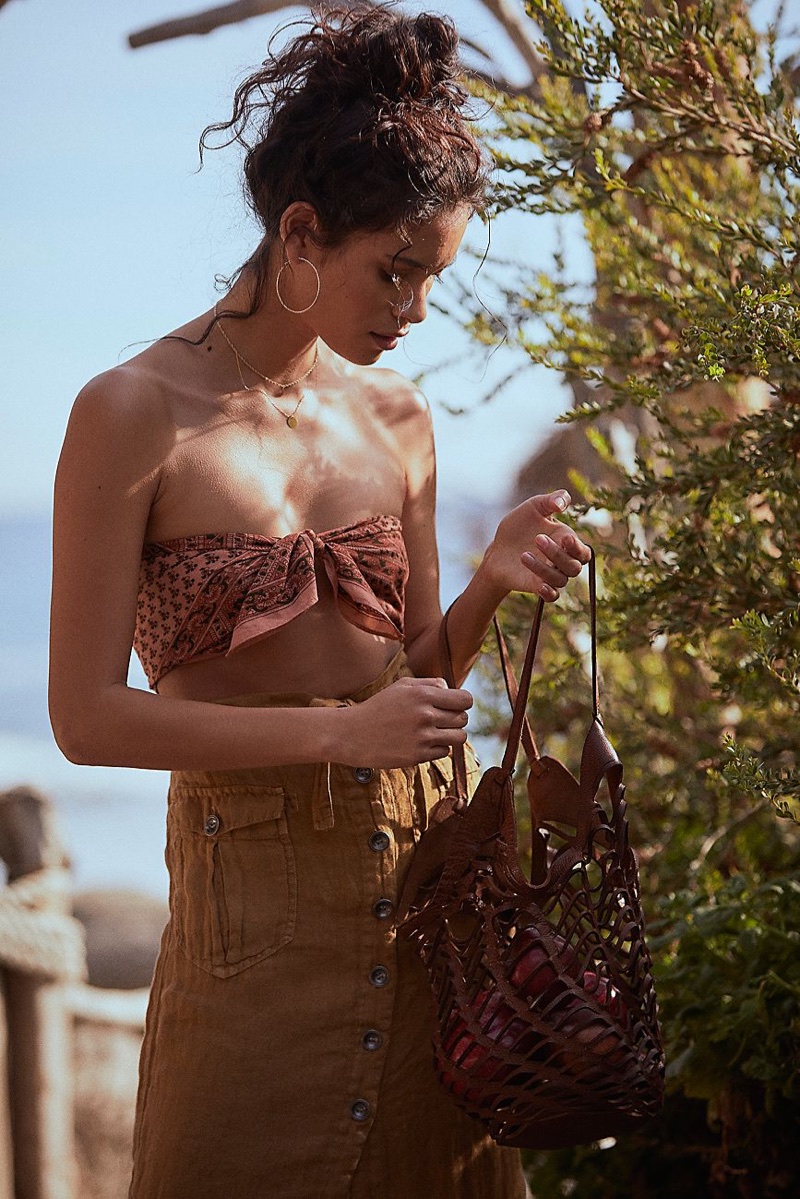 Free People 'Songbird' Printed Bandana, 'Straight To the Point' Midi Skirt and Cut Out Leather Tote
comnum(0) tbcount(0) tbcount(489)
Categories:
Other Brands
The Croisiere Wallet On Chain is a special handbag that has been with the house for a very long time. Each collection has its own Croisiere WOC style, for example the J'Adior Croisiere WOC, the Turn Me Dior Croisiere WOC, the Lady Dior Croisiere WOC and now introducing the new Diorevolution Croisiere WOC for the Cruise 2018 Collection.
The Design
The Diorevolution is a new collection that has been released this year. The first handbag crafted for this line was a modern flap bag, convertible to a clutch bag with hand-slot. The Croisiere WOC version is a bit different. The overall look is minimalistic in solid color. The front features the signature DIOR logo in aged gold hardware for the vintage appeal. It also comes with a chain strap for shoulder carry, as the chain is 120 cm long. The chain can be removed and this handbag can be transformed either in a large wallet or an evening companion.
The Croisiere WOC is truly a luxurious piece of item. The calfskin leather feels luxurious and durable at the same time.
The Interior
The interior is packed with practical compartment and it's the same as you will expect from a Wallet. Inside there is one large compartment, 12 card slots, 2 flat pockets and 1 zipped pocket.
The Prices And Sizes
Measuring 21 x 11 cm, priced at £740 GBP, €850 EURO,WON via Dior boutiques.
More Images And Colors
comnum(0) tbcount(0) tbcount(362)
Categories:
Other Brands
Designer Bags, Wallet, Purse, Belt & Accessories Official Site, Best Price & Quality, Free Worldwide Shipping, Free Returns. Every Bag Is A Work Of Art - Handmade - Cowhide Art - Can Custom-Made

Categories

New Posts

Hot Posts

Tag Cloud